Today was spent mostly sitting (away from paperwork) drinking lots of lovely Tea…a cake was also involved ha
Knitting…..I started knitting about 2 years ago and only half knitted what was meant to be a scarf but actually looked more like a fish net stocking with very BIG holes in it.
New years Resolution Two:::Learn to knit!
My wonderful (very patient) Mom has knitted all her life so what better teacher to ask than her.
We sat in the conservatory which is lovely and plenty of light. My first project is to knit a blanket for the kids playroom (aka the conservatory) we went back to basics and knitted a square in a standard 'Knit' I was so chuffed with my first square, it came out pretty good to be honest. We then moved onto a Pearl stitch and knitted a ribbed square.
Each week my mom will be teaching me a new knitting technique and hopefully i will have completed at least two squares for my blanket in different knitted stitches each week.
One day i may even have something like this…….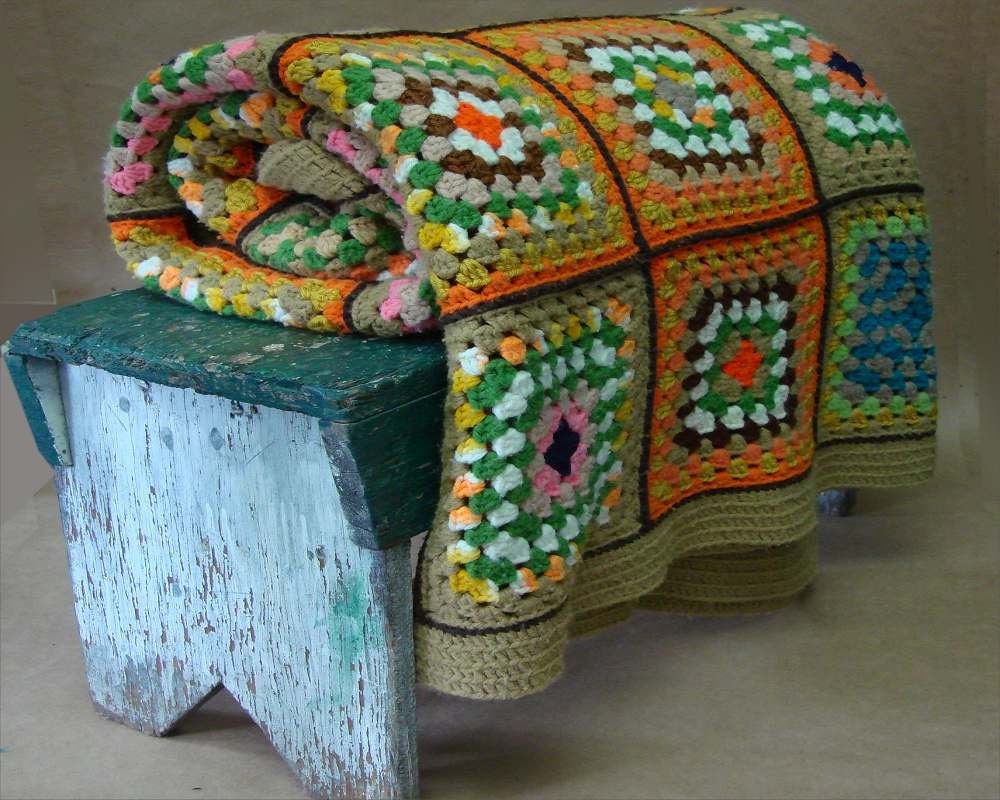 ♥ Thank you for visiting us today at Sew Sweet ♥ www.sewsweet.co.uk